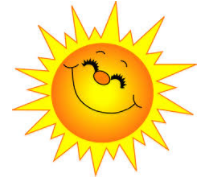 Summer is here!
Are you looking for a break this summer? Is your child with RAD sabotaging family vacations? Does you family need some time to just kick back, relax, and enjoy the sunshine?
Check out our Summer Therapeutic Respite Program!
---
---
"For I know the plans I have for you," declares the LORD, "plans to prosper you and not to harm you, plans to give you HOPE and a FUTURE."
Jeremiah 29:11

Next Generation Attachment is run by Karen Poitras and is designed to provide parents anywhere in Canada and the United States with more resourses to help their children heal from RAD and the effects of early childhood trauma, separation, and adoption. We provide Respite options, great Information, a chance to attend Family Bonding Camps, amazing Seminars, and a whole selection of baby wraps and slings! This site is packed full of information on Reactive Attachment Disorder – great for parents, professionals, and anyone interested in learning more!
Check it out!
♥ ♥ ♥
Why Next Generation Attachment?

I started Next Generation Attachment in 2015 with the goal in mind to be able to reach more families and provide support and treatment options to a wider range of individuals.

We have so many children who are hurting in North America, and so many families who are drowning and suffering from the effects of their child's trauma.

I want to help parents and families and make a difference in the world – one child at a time.

–Karen Poitras