---
Recorded Webinars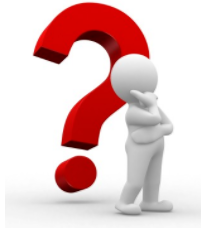 What is RAD?
This webinar explains what Reactive Attachment Disorder is, including the risk factors that can contribute to attachment disorders, as well as the symptoms that children with RAD display. Length: 38 minutes | $5.00CAD   BUY HERE
---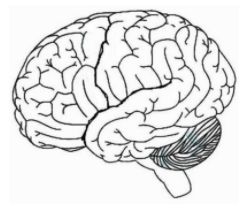 6 Parts of the Brain and How They Work
This webinar covers the 6 main parts of the brain, how they work, and how they affect our children with Reactive Attachment Disorder. Length: 21 minutes | $5.00CAD   BUY HERE
---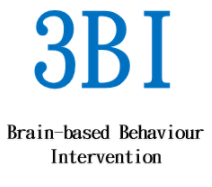 3BI
This webinar covers the basics of the intervention program we use with children with RAD. Email me at karen@nextgenerationattachment.org if you would like the downloadable PDF file that goes along with the webinar. Length: 21 minutes | $5.00CAD  BUY HERE
---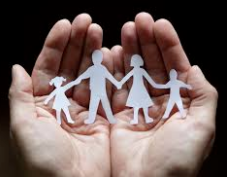 Supporting Families with Children with RAD
Learn how you can support and help families with children with RAD with these tips and ideas for holidays and family gatherings, as well as 25 ideas to make these Awesome Parents feel loved and special! Length: 30 minutes | $5.00CAD   BUY HERE
---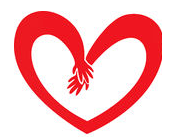 Bonding with a Child with RAD
Learn about bonding with a child that has Reactive Attachment Disorder using nurture, play, and our brain-building program, The 6 Rs.
Families need love and laughter in their home in order to develop attachment and to help their kids heal. Length: 26 minutes | $5.00CAD  BUY HERE
---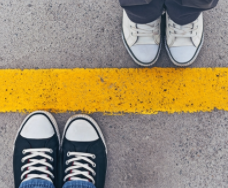 Teaching Respect and Setting Boundaries & Limits
Teaching respect to our kids and setting boundaries and limits for them is how we keep our kids feeling safe with us and in our homes.
Learn how to set limits with activities and playtime, how to use the First Year of Life Attachment Cycle to help our kids heal, and how to get and show respect. Length: 25 minutes | $5.00CAD   BUY HERE
---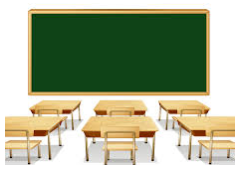 Teachers and the Classroom
Learn how to deal with RAD behaviours in your classroom, tips and ideas to help you stay in charge & be the strong teacher that our kids need to heal.
Includes a 5 minute Brain Gym video! (not all downloads will show this video clip properly, so check it out here, too:youtube.com/watch?v=VL4an7UC3wA) Length: 37 minutes | $5.00CAD   BUY HERE
---
Awesome Sticker Game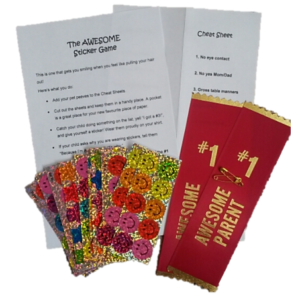 This Awesome Sticker Game is a great way to get laughter back into your parenting! Award yourself stickers for being aware of your child's behaviours. After all the stickers have been earned, award yourself with a #1 AWESOME PARENT ribbon! Includes: Instructions, 2 cheat sheets, 100 stickers, 2 ribbons, and 2 safety pins
FREE SHIPPING to anywhere in Canada & US
---
♥ Read Customer Reviews HERE! ♥
---
About Our Baby Wraps and Slings
These wraps and slings are comfy, bright & cheery,  and easy to use! New Moms and Moms-to-be ( and Dads too!) will love getting these as gifts! 
---
Can't find what you're looking for? Need a different size? Want a different colour or print? Send an email to Karen@NextGenerationAttachment.org and let us know what you'd like! (*Extra charges may apply to custom orders.)
Slings and wraps are made to fit almost all sizes, men and women. However, if you find you need something else, a Petite size of 4 metres, and Extra Large size of 6 metres can also be ordered.
*All wraps and slings are made of high-quality fabrics. The rings used on the ring slings are high-quality rings specially made for use in baby slings.
*All wraps and slings are seamless. They each consist of a single piece of fabric.
*All products are machine washable and can be heat or air dried.
*Slings and wraps are recommended for children ages 0-24 months.
*Next Generation Attachment will not be held responsible for any accidents, injuries, or harm that may occur while using one of their products.
For customer support or to place an order by phone call
1-844-725-8332
Monday – Friday  9:00 – 5:00 EST