Next Generation Attachment's  line of baby wraps and slings is designed to promote Attachment Parenting and to encourage parents to form a higher bond with their infants and toddlers.
---
The sale of these baby wraps and slings helps run Next Generation Attachment's project of donating wraps and sling to low-income families, single, teenage, and young mothers.
♥ ♥ ♥
We have made our first donation!
In September of 2016, eight slings and wraps were donated to a home for teen moms and dads. The home is centred around helping parents to bond with their babies, and to provide the parents with an environment that supports them and teaches them the life skills they need to be great parents.
♥ ♥ ♥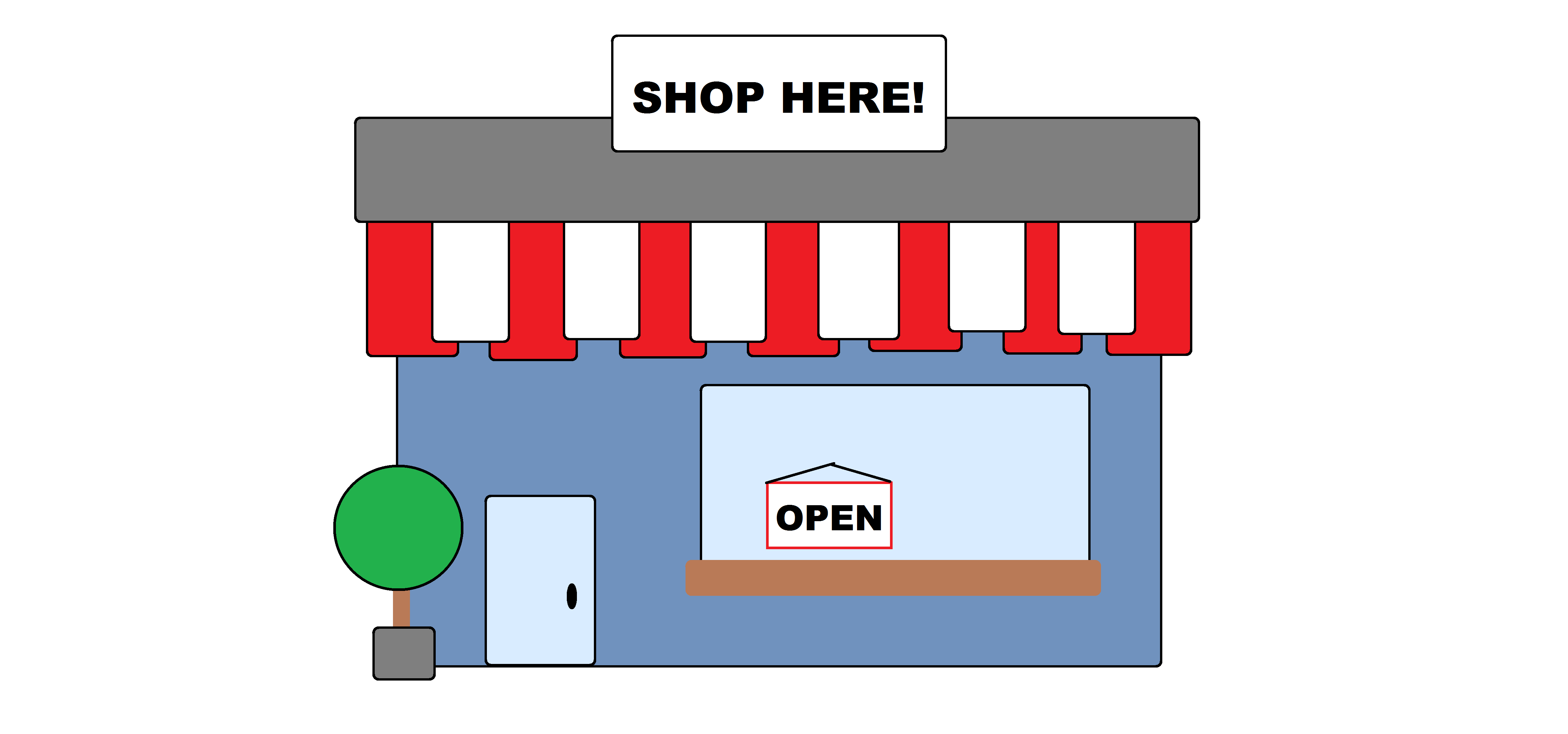 Benefits of Carrying Your Baby in a Baby Sling or Wrap
The first 3 months of a baby's life are often referred to as the "4th Trimester". During this period your baby needs to be kept close in a womb-like hold to further develop their emotional, physical, and mental health.

Babies carried in a baby wrap or sling cry less and are generally happier than babies that are not.

Your baby will form a firmer bond with you in a baby wrap or sling as they can feel your heartbeat, feel the rhythm of your calm breathing, and you can make frequent loving eye contact with them.

The motion and movement as you walk around carrying your baby help develop and build the limbic system in the brain; the part that controls emotions, compassion, bonding, and attachment.
Who Should Use a Baby Wrap or Sling? 
Everyone! Mom and Dad, the babysitter, even grandparents or older siblings! Really anyone who will be spending any period of time with your baby.
---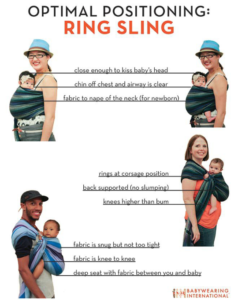 Check out Babywearing International for great information on baby wearing!
---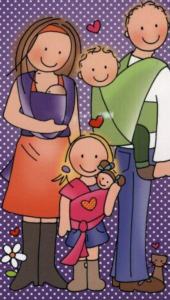 ---
*All wraps and slings are made with high-quality fabrics. The rings used on the ring slings are high-quality rings specially made for use in baby slings.
*All wraps and slings are seamless. They each consist of a single piece of fabric.
*All products are machine washable and can be heat or air dried.
*Slings and wraps are recommended for children ages 0-24 months.
*Next Generation Attachment will not be held responsible for any accidents, injuries, or harm that may occur while using one of their products.